Josh Pennell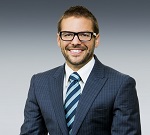 CFP® BBus (Econ & Fin)
Director
Authorised Representative No. 305034
Josh has over 11 years experience, holds a Bachelor of Economics and Finance degree and a post graduate qualification as a Certified Financial Planner CFP®.  Josh works with his clients in a friendly and professional manner and is passionate about helping people to achieve their lifestyle and financial goals.  He is highly qualified to provide complex investment, strategic and personal and business protection advice. Josh starts with a blank canvas with every client and focuses on understanding their specific personal objectives to then build a tailored plan to help them achieve those aims as efficiently as possible.  Josh provides advice to help people solve the following problems:
manage their accumulated wealth for long term prosperity;
grow existing wealth via investment advice and efficient use of income;
have greater peace of mind and sleep better at night – stress less about money;
retire earlier or maximise existing retirement outcomes and lifestyle;
have a life – outsource financial management for better results and to have more time to do the things they love, with the people they care about;
plan for and achieve large goals and financial commitments – private school fees, holiday home, investment property, financial gifts to children;
answer unanswered questions to give them clarity;
ensure protection of their family, wealth, business and lifestyle if unexpected events occur;
invest wealth wisely and manage superannuation and investment portfolio requirements;
setting up or managing existing Self Managed Superannuation Funds;
manage aged care planning.
Outside of work, Josh loves being a father to his newly born son, supporting the Bombers and keeping fit and active in the outdoors.
Robert Layfield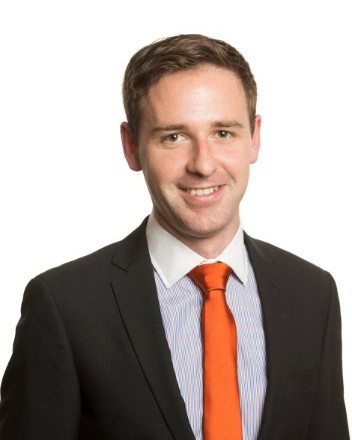 M Fin. Planning, CFP®
Financial Adviser
Authorised Representative No: 1007967
Robert's qualifications include a Masters in Financial Planning and Certified Financial Planner, making him highly qualified to provide complex investment and strategic advice to assist in clients achieving their goals.
Robert's career has seen him working in small boutique firms, with a strong focus on providing sound advice to individuals without an affiliation to product providers. This is a component of his strong commitment to the ethics of the Financial Planning profession.
Robert has a passion for assisting clients with a range of financial services to help them achieve their lifestyle and financial goals. His strengths include:
Self Managed Superannuation;
Superannuation – including the ever changing legislative requirements;
Estate Planning – including protecting your wealth for future generations;
Retirement Planning – ensuring that you are prepared for retirement; and
Structuring Advice – ensuring your assets are positioned to provide the greatest outcome for you.
Whether you are starting out in your journey towards your financial success or approaching retirement, Robert is equipped to assist with strategies that can improve your overall position and help you achieve your goals.
Robert is originally from Perth, moving to Melbourne in 2012 and is happy to call Melbourne home.
Robert also has a Bachelor degree in Winemaking and enjoys staying involved in the industry, he will regularly make a trip out to one of the many wine regions around Melbourne with friends and family for a relaxing day out.
His other interests include art, either through painting, or through other projects. One such project was a custom made Chess Board to incorporate his families heritage. 
Stefan Angelini 
B Com (Fin & Eco), Adv Dip FP
Financial Adviser
Authorised Representative No: 1249074
Stefan holds a Bachelor of Commerce and an Advanced Diploma in Financial Planning. Stefan is an experienced financial adviser and successful entrepreneur. Stefan has founded start up companies that were featured on the TV show Shark Tank. Having been offered capital via the tough negotiators on the show, Stefan turned this down to take a wiser path with his ventures. Stefan also completes private property developments and is an expert financial adviser working exclusively with Young Professionals & Business Owners helping them to reach their financial potential via the Young Millionaires Club http://prosperadvisory.com.au/our-services/young-millionaires-club/
Stefan also assists companies via the Thrive corporate wellness and benefits program. This assist companies and their management teams and staff to boost their health, wellness and workplace culture via a free rewards program that is linked to life and income protection insurances http://prosperadvisory.com.au/our-services/corporate-health-and-wealth-program/
Outside of work, Stefan works on his personal investments and property projects, has a keen interest in marketing and entrepreneurship and enjoys spending time with his long term girlfriend and family.