Josh Pennell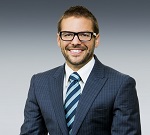 CFP® BBus (Econ & Fin)
Director
Authorised Representative No. 305034
Josh has over 11 years experience, holds a Bachelor of Economics and Finance degree and a post graduate qualification as a Certified Financial Planner CFP®.  Josh works with his clients in a friendly and professional manner and is passionate about helping people to achieve their lifestyle and financial goals.  He is highly qualified to provide complex investment, strategic and personal and business protection advice. Josh starts with a blank canvas with every client and focuses on understanding their specific personal objectives to then build a tailored plan to help them achieve those aims as efficiently as possible.  Josh provides advice to help people solve the following problems:
manage their accumulated wealth for long term prosperity;
grow existing wealth via investment advice and efficient use of income;
have greater peace of mind and sleep better at night – stress less about money;
retire earlier or maximise existing retirement outcomes and lifestyle;
have a life – outsource financial management for better results and to have more time to do the things they love, with the people they care about;
plan for and achieve large goals and financial commitments – private school fees, holiday home, investment property, financial gifts to children;
answer unanswered questions to give them clarity;
ensure protection of their family, wealth, business and lifestyle if unexpected events occur;
invest wealth wisely and manage superannuation and investment portfolio requirements;
setting up or managing existing Self Managed Superannuation Funds;
manage aged care planning.
Outside of work, Josh loves being a father to his newly born son, supporting the Bombers and keeping fit and active in the outdoors.
Dayne Lytras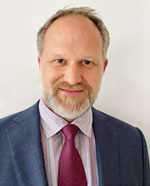 B.Bus (Banking & Fin) Dip.FP CFP®
Financial Planner
Dayne has over 20 years of experience in financial planning.
Dayne holds a Bachelor's Degree in Banking and Finance, a Diploma in Financial Planning and an Advanced Diploma in Financial Planning. Dayne is also a Certified Financial Planner which is the highest recognition and designation in our profession.
Dayne is originally from Brisbane, however Melbourne is now home. Dayne has two daughters, both at University.