OzPlan – Shepparton (MB+M)
23 Nixon Street, SHEPPARTON VIC 3630
Ph : (03) 5831 1233
Fax: (03) 5821 8882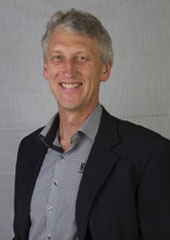 Greg Luscombe CA – Director
Authorised Representative No. 268360
Chartered Accountant
email: gregluscombe@ozplan.com.au
Greg is an experienced, straight talking Financial Planner and Business Adviser whose focus is on ensuring that you enjoy a sound financial future. Greg has been a partner at MB+ M Business Solutions for over 15 years.
Greg takes a holistic client approach and his extensive qualifications and experience both in financial planning and specialist taxation, allow him to provide rock solid advice on both fronts. Greg is one of the first ports of call at MB+M for specialist income tax matters and this, linked with his financial planning expertise, provides a unique skillset in our community.
In his personal life, Greg enjoys extensive involvement in hockey and cricket, gaining many accolades in both sports. He is also Treasurer for GV Hospice Care. Greg's greatest achievement is his family – wife Kaye and three children.
Qualifications
Chartered Accountant
Certified Practicing Accountant
Graduate Certificate in Financial Planning
Authorised Representative No. 268360
Professional Memberships
Institute of Chartered Accountants Australia
Certified Practicing Accountants Association
Member of the Taxation Institute of Australia
---
Mike Hall FCA SSA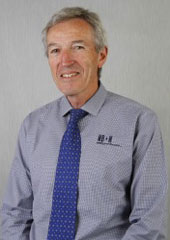 Authorised Representative No. 268361
Fellow Chartered Accountant/SMSF Specialist Adviser TM
email: mikehall@ozplan.com.au
Mike has been a partner of MB+M Business Solutions for more than 20 years. Many of his clients have been with him for a very long time, which is testament to his ability to satisfy their needs.
Mike is well known for his expertise in self managed superannuation funds and retirement planning. He is one of the most qualified people in the Goulburn Valley when it comes to self managed superannuation funds. Mike cannot start his day without a solid read of the Financial Review and he has considerable experience within the investment arena. This passion is evident as he assists clients with regular reviews and updates of their investment portfolios.
Mike has a varied group of specialist medicos to whom he provides tax planning and financial advice. We like to say he is a 'specialist to the specialists'.
Mike and his wife Chris have two adult children and dote on their grandson James. Mike enjoys golf, tennis, reading and the share market.
Qualifications
Fellow Chartered Accountant
Graduate Certificate in Financial Planning
Self Managed Superannuation Fund Specialist Adviser TM
Authorised Representative No. 268361
Professional Memberships
Fellow of the Institute of Chartered Accountants Australia
Self Managed Super Fund Professionals Association Australia
– Specialist member
Graduate of the Fairley Leadership Program – Fairley Fellow
---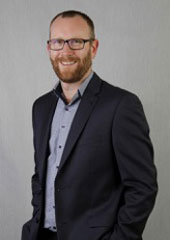 Clint Thomas
Authorised Representative No. 345967
Financial Adviser
email: clintthomas@ozplan.com.au
Clint has a hands on approach to Financial Planning and enjoys the face to face interaction with his clients. He reviews and discusses investments with his clients and devises taxation and superannuation strategies and assists them with personal and business risk insurance.
While the typical financial planning approach is to focus on growing clients existing assets, Clint concentrates on personal and business risk which involves safeguarding business and individuals against the loss of any future income and growth.
His communication skills and ability to listen enable Clint to understand what clients are trying to achieve long term and put steps in place to help them achieve their targets.  Clint enjoys the ongoing interaction with clients over the years as they get married, have children, build wealth and then plan for retirement.
Clint lives in Toolamba with his wife Kristy and two young children and enjoys playing cricket and riding a motor cycle in his spare time.
Qualifications
Diploma of Business Marketing
Diploma of Financial Services
Advanced Diploma of Financial Services
Professional Memberships